BEFORE READING THIS BLOG, I WICH YOU WOULD READ THE ONE: «MISTERIES OF OUR EXISTANCE» TO FULLY UNDERSTAND MY MOTIVATION.
NOT THAT LONG AGO, SOMETHING TRULY UNIQUE AND MARVELLOUS HAPPENED IN OUR WORLD. SOMETHING THAT WAS SEEN BY MANY AT THE TIME, MANY PEOPLE THAT WENT TO COVA DA IRIA (FÁTIMA TODAY) HERE IN MY COUNTRY, PORTUGAL, TO WITNESS SOMETHING THAT IS SO AMAZING THAT THE FEW ALIVE TO TELL, VERY OLD TODAY, VERY, VERY YOUNG AT THE TIME, NEVER COULD FORGET.
THREE SMALL CHILDREN, SIMPLE, POOR AND WITH SPOTLESS INNOCENCE TELL THE CROWD THAT IN THAT SPOT WHERE THEY WERE A MIRACLE WOULD HAPPEN, THEY WOULD HAVE THE ENOURMOUS PRIVILEGE OF SEEING A SIGN FROM THE MOTHER OF GOD! CAN YOU IMAGINE?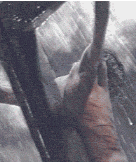 IT WAS RAINING TREMENDOUSLY, THE SUN STARTED SPINING FAST, AND WENT , OR SO IT SEEMED, TOWARDS THE CROWD. PEOPLE GOT SCARED BUT THE SUN DID NOT FELL ON THEM, OBVIOUSLY, INSTEAD SOME SAY THAT ROSE PETALS FELL FROM THE SKY, AND WHEN THEY TRIED TO CATCH THEM THEY WERE JUST ILLUSIONS. PEOPLE`S CLOTHE`S , ALTHOUGH IT HAD BEEN RAINING TREMENDOUSLY, WERE COMPLETLY DRY AS IF IT HADN`T RAINED AT ALL! ALL THAT THE VIRGIN MARY TOLD THE CHILDREN ACTUALLY HAPPENED.
THEY WERE EVEN THREATENED WITH BOILING OLIVE OIL FROM AUTHORITIES OF THE TIME, VERY HARD UNDER THE COMMAND OF SALAZAR. IT WAS JUST TO SCARE THEM SO THAT THEY WOULD TELL WHAT THEY THOUGHT TO BE THE TRUTH, BUT THEY WERE TELLING THE TRUTH AND THEREFORE, EVEN SCARED, THEY NEVER SAID: «WE LIED» ON THE CONTRARY!
EVERYBODY TALKS ABOUT FÁTIMA`S THREE SECRETS. PROPHECIES ARE APPEALING, NO DOUBT, BUT SHE SAID SOMETHING MUCH MORE IMPORTANT, SHE ASKED US A SIMPLE TASK THAT MANY DONT CARE ABOUT. SHOULDNT WE RESPECT A WISH FROM DE MOTHER OF GOD?! A MOTHER WHO SUFFERED SO, SO MUCH FOR US, ASWELL, BECAUSE THE SACRIFICE OF A SON, IS ALLWAYS ALSO A SACRIFICE FOR THE MOTHER, WAS ALL THIS SUFFERING IN VAIN?
SHE ASKED US TO PRAY FOR THE SINNERS TO REPENT AND CONVERT THEMSELVES TO JESUS. SHE ASKED FOR US TO PRAY FOR THOSE SOULS CONDEMNED TO A ROUGH PUNISHMENT FOR THEIR SHAMEFUL SINS AND FOR ALL SOULS IN PURGATORY.
WHY DONT WE CARE ABOUT IT?
BECAUSE IT DOESNT SEEM LIKE MUCH FUN... BECAUSE WE ARE TOO BUSY (THOUGH MANY TIMES WE SPENT SOME TIME IN VAIN AND SHALLOW THINGS), BECAUSE WE CAME TO A SAD POINT WHERE IT SEEMS OUT OF FASHION TO SAY : «I BELIEVE IN JESUS CHRIST AND I PRAY THE ROSARY».
JESUS SAID: «THE ONES WHO ARE ASHMED OF ME, I WILL BE ASHAMED OF THEM»...
IM PROUD OF BEEING A CHRISTIAN. DONT YOU REMEMBER CHRISTIAN HEROES? BRAVE MEN AND WOMEN THAT FACED DEATH, FACED THE LIONS IN ROMAN CIRCUS SINGING PRAYERS TO JESUS? HOW ADMIRABLE IS THAT? ALL THE MARTYRS ARE BRAVE PEOPLE! THE COURAGE AND INNER STRENGHT THAT GOD GIVES IS SO AMAZING...REMEBER JOAN OF ARC? MY PERSONAL ADMIRATION FOR HER IS HUGE! HOW BRAVE SHE WAS, HOW GLAD SHE WAS TO BE ABLE TO END A 100 YEARS WAR , SACRIFICING HERSELF AND HER COMFORT TO END A WAR, THAT LIKE ALL WARS, BROUGHT NOTHING BUT PAIN TO SO MANY PEOPLE AND WAS ABOUT TO LAST EVEN MORE? THE STRENGHT, AND JOY OF MOTHER THERESA IN SERVING GOD BY SERVING OTHERS? WHO COULD NOT BE PROUD OF SUCH HERITAGE?! I AM!
WE DO NOT KNOW ENOUGH ABOUT LIFE MISTERIES, EVEN LESS FROM THE AFTER LIFE. SO IF SHE GENTLY ASKS US TO PRAY IN OUR OWN BENEFIT, BECAUSE WE ALL HAVE SINS, WE ALL MAKE MISTAKES, HOW CAN WE NOT LISTEN? WE LISTEN TO SO MANY UNIMPORTANT THINGS, AND YET ARE UNABLE TO EAR THE MOTHER OF GOD?! HOW SHAMEFUL IS THAT?! VERY SHAMEFUL!
WHAT I AM HERE TO DO, IN THIS REQUEST OF MINE IS TO LISTEN TO HER SIMPLE MESSAGE AND WILL.
I HAVE A ROSARY AND WHEN YOU GET THE HABIT OF PRAYING FOR MANY PEOPLE IN PAIN, FOR NATURE, FOR ANIMALS THAT MIGHT BE SUFFERING IN THE HANDS OF HUMANS, FOR CHILDREN, FOR THE SICK, FOR THE DESPERATE, AND OTHER PROBLEMS IN THE WORLD, NOT ONLY YOU GET TO APPRECIATE IT, BUT ITS MUCH MORE RELAXING THAN YÔGA, AND WHAT`S BEST, MORE USEFUL! DONT FORGET THAT BY DOING THAT, PRAYING FOR ALL, YOU ARE PRAYING FOR YOUR SELF TOO!. YOU SHOULD BE PROUD OF BEEING A CHRISTIAN, AND BE GLAD TO PARTICIPATE IN SUCH DEED. DOESN`T MATTER IF NOBODY SEEMS TO DO IT, OR IF ONLY OLDER PEOPLE DO IT! ARE YOU MASTER OF YOUR OWN WILL OR DO OTHERS RULE YOUR LIFE FOR YOU? SET AN EXAMPLE, AND RAISE YOUR HEAD BECAUSE YOU ARE DOING THE RIGHT THING, AND THAT`S ALL! THAT`S ALL THAT MATTERS.
++++++++++++++++++++++++++++++++++++++++++++++++++++++++++++++++++++++++++++++++++++
OUR LADY OF FÁTIMA SAID:

1.TO PRAY FOR ALL SINNERS CONVERSION AND REPENTANCE OF SINS.

2. TO PRAY FOR THOSE SOULS IN PURGATORY (AND BY EXTENSION, WE WOULD INCLUDE HERE THE SOULS OF THOSE IN HELL)
SHE SAID MANY SOULS GO TO HELL BECAUSE THERE IS NOBODY TO PRAY FOR THEM!
LIKE I SAID, BY PRAYING FOR ALL SOULS CONVERSION WE ARE ALSO PRAYING FOR OURSELVES! BY PRAYING FOR THE SOULS OF ALL, I REPEAT: ALL...SOULS OF THE DEAD YOU ARE ALSO PRAYING FOR THE SOUL OF SOMEONE YOU LOVED BUT AS DEPARTURED FROM THIS WORLD TOO. FOR HER OR HIS SOUL.
HERE GOES THE WAY SHE WANTS THAT REQUEST TO BE FULFILLED:

SHE WAS NOT TOO DEMANDING. IN FACT SHE ASKED FOR SO LITTLE EFFORT THAT IT IS SHAMEFUL FOR ALL OF US NOT TO ATTEND HER REQUEST:

1. TO PRAY THE ROSARY, AT LEAST, EVERY FIRST SATURDAY OF EACH MONTH.

2. WHEN YOU PRAY THE ROSARY, ADD THIS PRAYER SHE TAUGHT US:
« OH GOD, FORGIVE US AND SAVE US FROM HELL`S FIRE, TAKE ALL SOULS TO HEAVEN, ESPECIALLY THOSE WHO NEED THE MOST»
href="http://media.photobucket.com/image/rosary/ChemicalRomanceGirl/rosary.jpg?o=28" target="_blank">
AND ANOTHER SMALL, SIMPLE PRAYER SHE TAUGHT US ASWELL:
«OH GOD, I BELIEVE, HOPE AND LOVE THY, I BEG YOUR MERCY FOR THOSE WHO DONT BELIEVE, DO NOT HOPE AND DO NOT LOVE THY»
SHE DIDN`T WANTED TO OVERLOAD US, SO, SHE SAID SHE WANTED US TO PRAY THE ROSARY, OR AT THE VERY LEAST A FINGER ROSARY, MUCH SMALLER THAN THE REGULAR ROSARY HOW HARD CAN IT BE? FINGER ROSARY IS WHAT I PERSONALY CONSIDER THE YOUNGER PEOPLE ROSARY, BECAUSE IT IS SMALLER AND YOUNG PEOPLE HAVE NOT MUCH PATIENCE AND ARE ALLWAYS IN A HURRY...
(finger rosaries)
BELIEVE ME WHEN I SAY THAT YOU WILL FEEL GOOD.
AND REMEBER: WE ARE NOT GOING TO LIVE FOREVER...
MAY GOD ALLMIGHTY BLESS YOU.