(ENGLISH VERSION RIGHT ABOVE):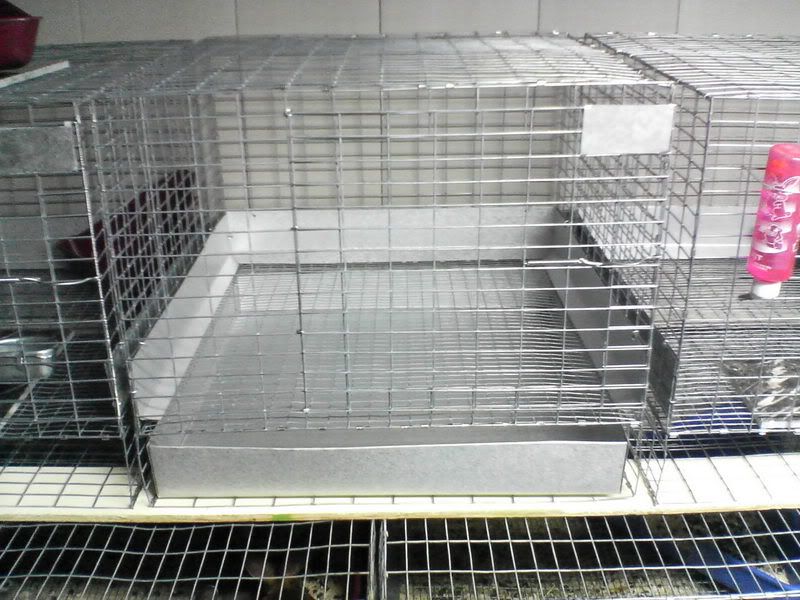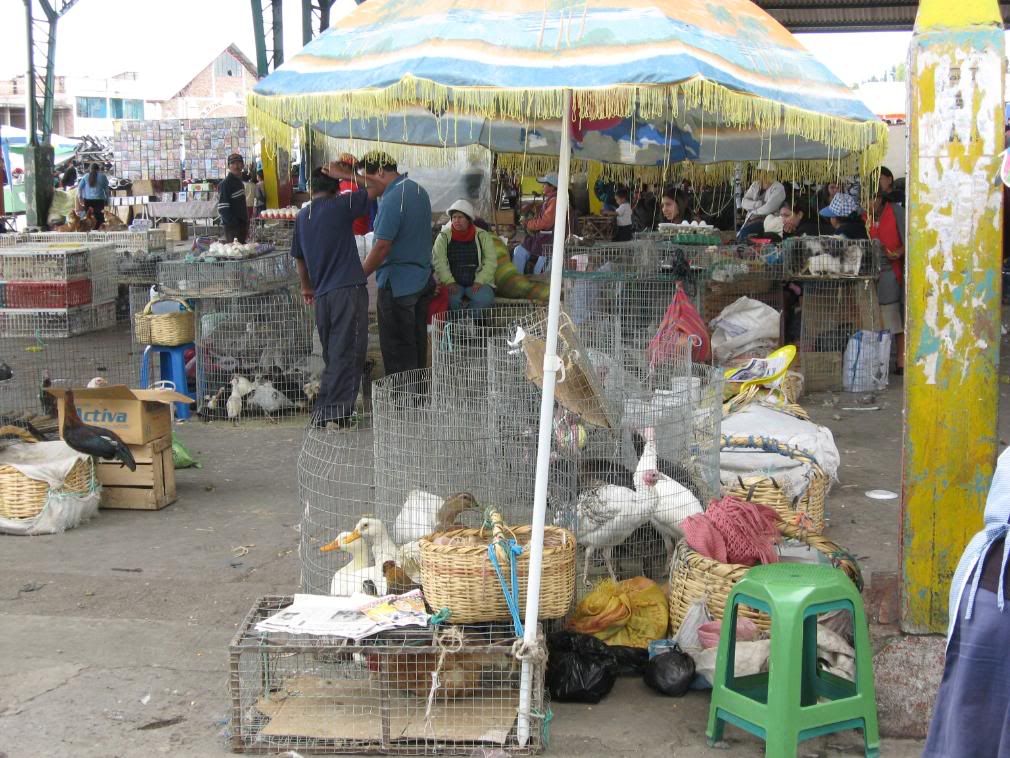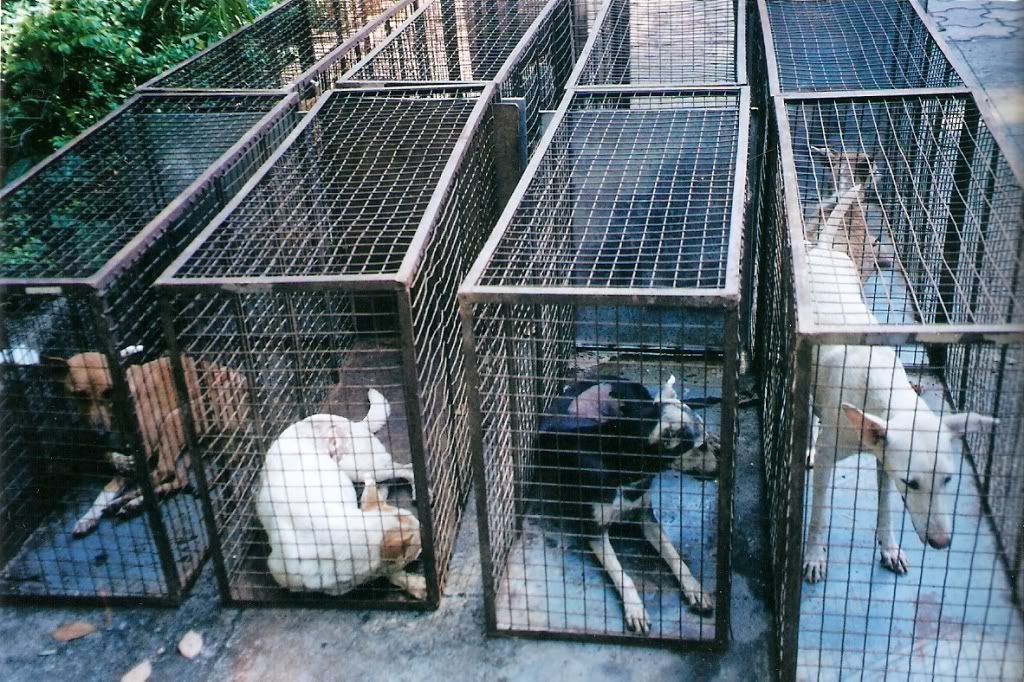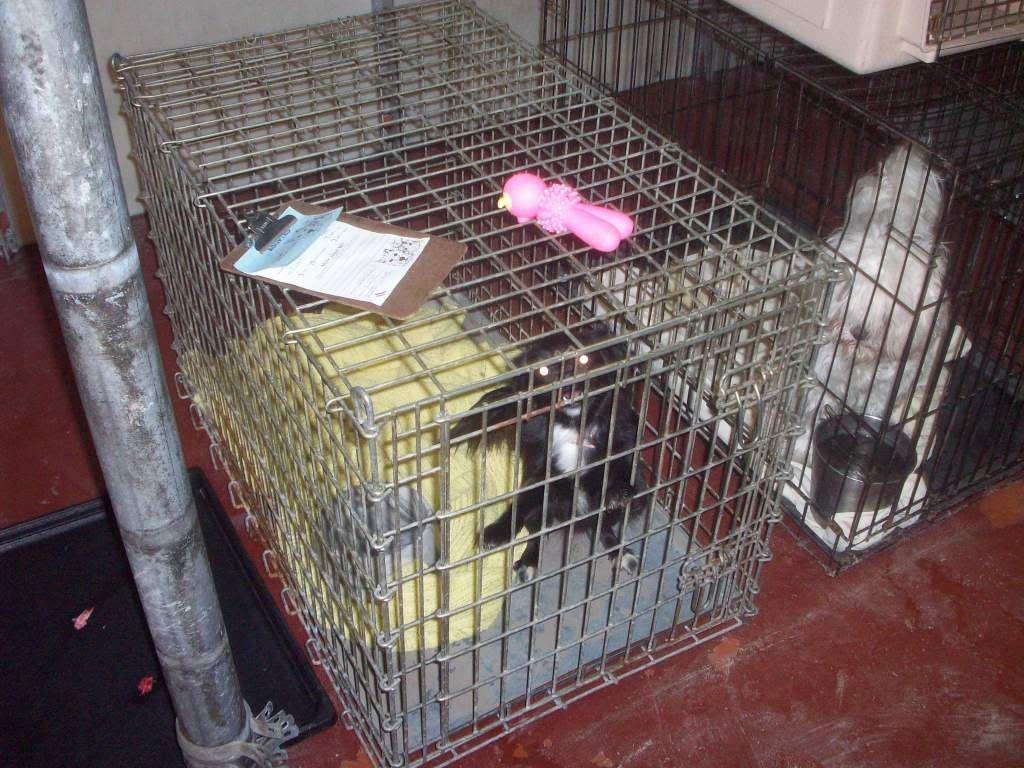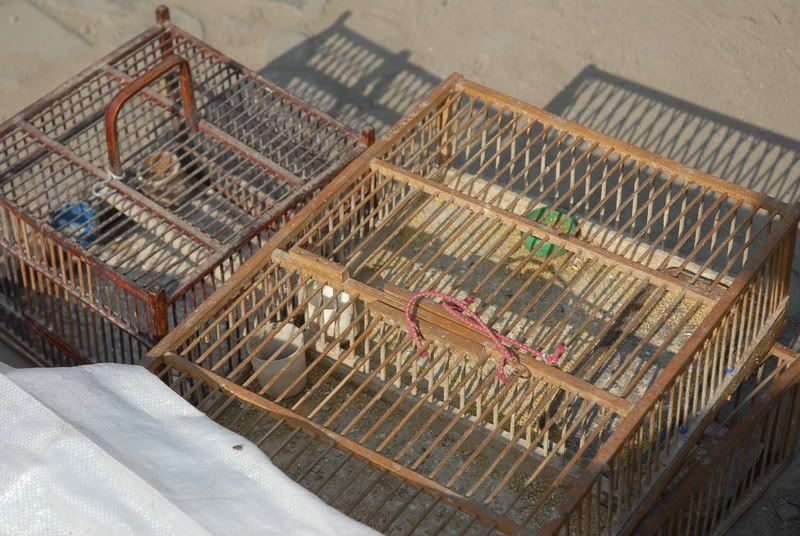 CAROS AMIGOS, MEUS E DOS ANIMAIS:
TODOS SABEMOS O DESASTRE QUE PORTUGAL É EM MATÉRIA DE DIREITOS DOS ANIMAIS…TALVEZ HAJA PIOR, MAS É BERA POR AQUI!
AS LOJAS DE ANIMAIS MAIS RECENTES JÁ VÃO SENDO MENOS ARREPIANTES, MAS AINDA HÁ ALGUMAS DA IDADE DA PEDRA QUE RESISTEM PORQUE VENDEM BARATO, ALEGADAMENTE, COISA QUE JÁ COMPROVEI NÃO SER SEMPRE VERDADE! ALÉM DE QUE OS ANIMAIS EM LOJAS DECENTES E CERTIFICADAS TÊEM ANIMAIS SAUDÁVEIS E DESPARASITADOS, COM CERTIFICADOS DOS CRIADORES QUE ATESTAM QUE NÃO FORAM CRIADOS EM NENHUM «VÃO DE ESCADA».
CONHEÇO 3 MAUS EXEMPLOS, ONDE, TENDO FILHOS, NUNCA OS DEIXARIA ENTRAR PARA NÃO VEREM MAUS EXEMPLOS DE FALTA DE RESPEITO PELA VIDA, NÃO É PEDAGÓGICO E É DE TERCEIRO MUNDO!!!
ESTAMOS OU NÃO NA TAL UNIÃO EUROPEIA?!
UMA DESTAS LOJAS TEM Á PORTA UMA COISA HORRIVEL A QUE O BRUTAMONTES DO DONO DEVE ACHAR IMENSA PIADA, NA CABEÇA DELE DEVE TER PIADA AQUILO, NA DE UMA PESSOA BEM FORMADA: NÃO!
É UMA AVEZINHA COM UM CORDEL E CORRENTE COLADA ÀS PENAS DO PEITO, LITERALMENTE, QUE CADA VEZ QUE SE ASSUSTA TENTA VOAR E LEVA UM ESTICÃO NAS PENAS DO PEITO, COMO SE ESTE STRESS NÃO CHEGASSE AINDA TEM QUE PUXAR UM DEDAL DE METAL PARA BEBER ÁGUA, UM ESFORÇO CONSIDERÁVEL PARA UMA AVE TÃO PEQUENA PODER BEBER UM POUCO DE ÁGUA SUJA DOS PRÓPRIOS EXCREMENTOS…AINDA TÊEM UM PAPAGAIO, ENORME, DENTRO DE UMA PEQUENISSIMA GAIOLA PARA…HAMSTERS! NÃO TEM POLEIRO E MAL PODE ERGUER A CABEÇA…RELEMBRO QUE É UMA AVE ALTAMENTE INTELIGENTE E SUJEITA A STRESS PODE TER DEPRESSÕES COMO OS SERES HUMANOS E COMPORTAMENTOS ESTEREOTIPADOS PELO STRESS…O BARULHO NESTA LOJA E SOBREPOVOAMENTO, MAIS AS CONDIÇÕES PRÉ-HISTÓRICAS: METEM NOJO! NÃO HÁ SEQUER CUIDADO DE TER ÁGUA LIMPA! OUTRA DAS LOJAS, QUE JÁ VOU REFERIR, TEM CÃES NUM ESPAÇO QUE MAL DÁ PARA EXIBIR UM PAR DE CUECAS PREGADAS NA PAREDE DA JAULA, QUANTO MAIS CÃES!
DEPOIS HÁ O HORROR DAS FEIRAS: DESDE ANIMAIS AO SOL COM O CALOR E ÁGUA JÁ CHOCA, OU AO FRIO ENRREGELADOR, SEM QUALQUER PROTECÇÃO, ESPALHADOS PELO CHÃO EM JAULAS MINÚSCULAS; FEIRA ATRÁS DE FEIRA!
AJUDEM-ME A FECHAR ESTES AUTÊNTICOS CAMPOS DE CONCENTRAÇÃO PARA ANIMAIS!
EU JÁ ESCREVI A CARTA E DESTA VEZ A MISSÃO É EM PORTUGAL. PODEM ESCREVER UMA VOSSA, PESSOAL, SE QUISEREM.
COLABOREM E DEUS VOS ABENÇOE SE O FIZEREM.
++++++++++++++++++++++++++++++++++++++++++++++++++++++++++++++++++++++++++++++++++++++++++++++++++++++++++++++++++++++++++++++++++++++++++++++++++++++++++++++++++++++++++++++++++++++++++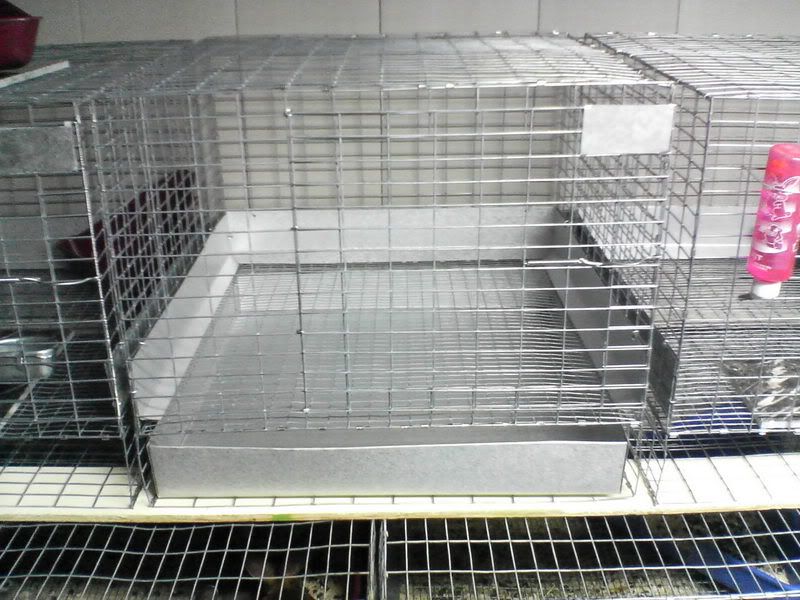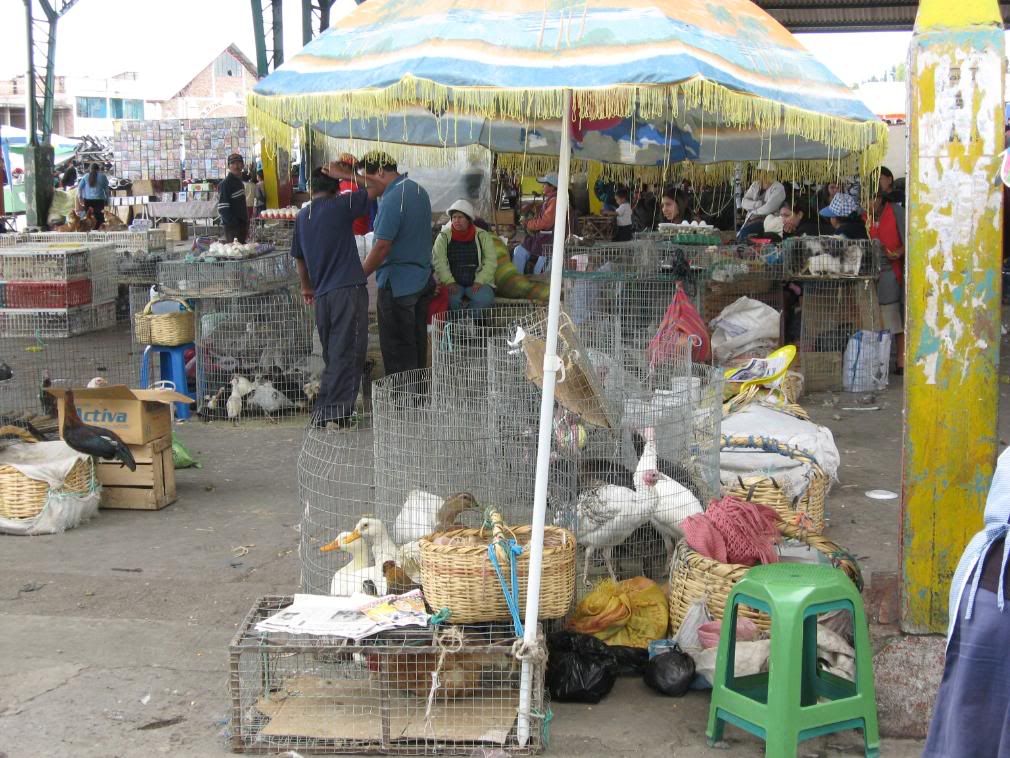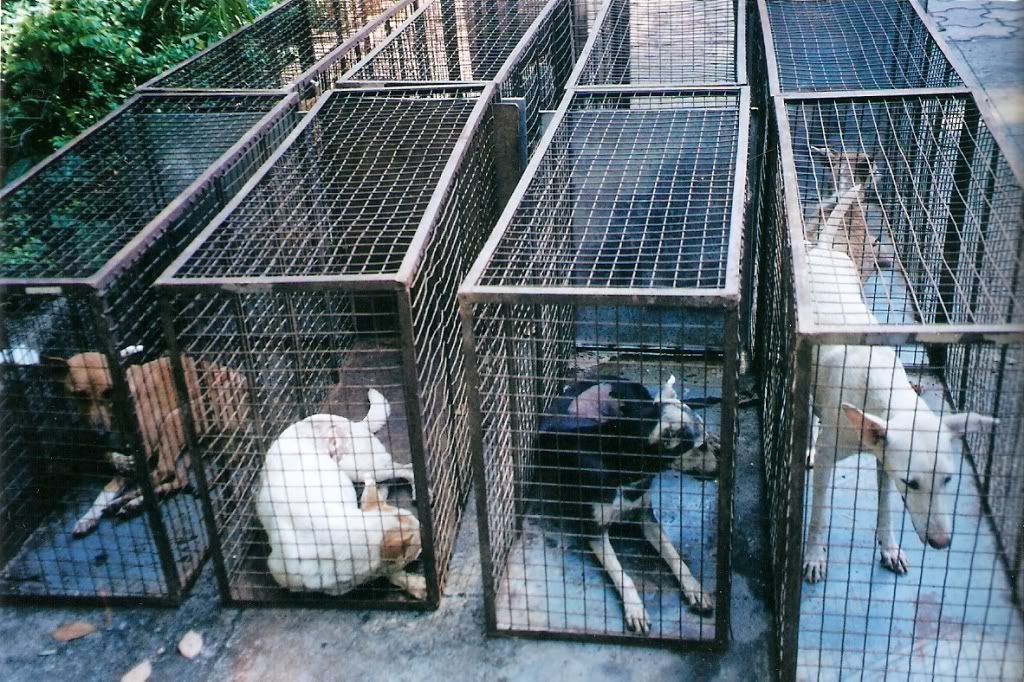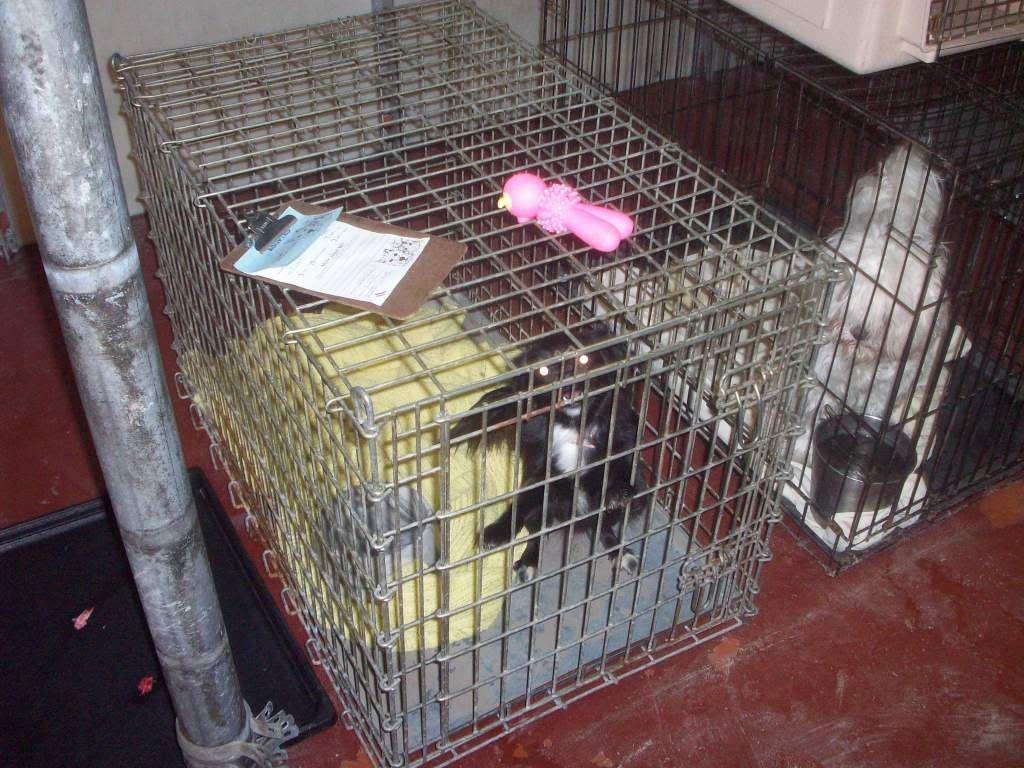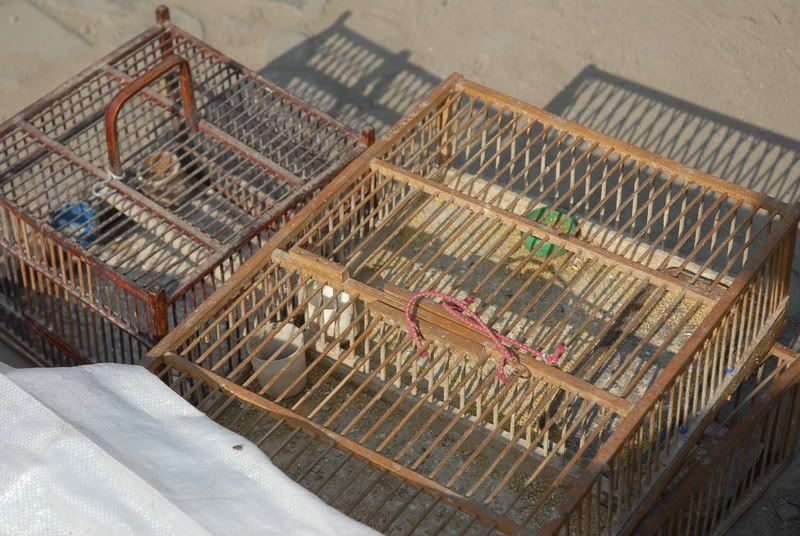 ---------------------------------------------------------------------------------------------------------------------------------------------------------------------------------------------------------------------------------------------------------------------------------------------------------------------------------------------------------------------------------------------------
DEAR FRIENDS:
IM PORTUGUESE. IN MY COUNTRY, ANIMALS RIGHTS ARE NOT MUCH TAKEN IN CONSIDERATION. OF COURSE, THERE ARE WORSE COUNTRIES IN THAT AREA, BUT STILL…NOT GOOD!
PETSHOPS, ARE NOT ALWAYS GREAT, THE NEW ONES YES, BUT THE OLD ONES…UFFF
SO, THIS IS MY APPEAL TO YOU: HELP ME CLOSE THE WORSE ONES!
THERE ARE PETSHOPS I WOULD REALLY LIKE TO SEE CLOSED.
ONE OF THEM, KEEPS A PARROT IN AN HAMSTER CAGE, ALSO, A LITTLE BIRD WITH A STRING LITERALLY PASTED ON HIS CHEST IN SUCH WAY THAT HE FEELS THE WILL TO FLY, BUT NOT WITHOUT LOOSING THE CHEST FEATHERS, AND TO DRINK WATER HE HAS TO PULL A STRING WITH A LITTLE BUCKET, A BIG EFFORT FOR SUCH A SMALL BIRDY.
ANOTHER SHOP, HAS PUPPIES IN A SPACE WHERE YOU CAN HARDLY PUT A SMALL LIZZARD, THEY CAN HARDLY MOVE.
THE OTHER IS SO OVERCROWDED THAT THE NOISE IS ABSOLUTELY DEAFNING!
HERE IS THE LETTER WRITEN IN PORTUGUESE:
(JUST COPY/PASTE TO: correio.asae@asae.pt OUR AUTHORITIE ON THIS):
EXmª (ª) Senhor (ª):
Muito se tem criticado o trabalho da ASAE mas a ASAE pelo menos trabalha, funciona, ao contrário de muitos outros institutos em Portugal!
No entanto há uma actividade económica que tem escapado à atenção da ASAE e que merecia mais atenção:
AS LOJAS DE ANIMAIS DE ESTIMAÇÃO / PETSHOPS
Eu conheço, pelo menos três (mas há mais, seguramente, tenho amigos atentos às que os rodeiam e que podem acrescentar nomes à lista nos próximos dias, a existirem, que eu creio que sim).
Uma delas, na Amadora, é um pavor! Atropela de tal forma o bem-estar dos animais e condições sanitárias que eu eu a apelidei de campo de concentração para animais…
Á porta têem uma avezinha presa por um cordel…colado, às penas do peito, cada vez que ele se assusta aleija-se porque se esquece que tem as penas coladas ao cordel. Para beber água, bem suja, diga-se, cheia de excrementos da ave, tem que fazer um esforço hercúleo para puxar um baldinho de metal, uma vida triste, mas não a pior: um papagaio, animal dado a depressões e comportamentos estereotipados devido ao stress, está instalado numa gaiola para hamsters!!! Parte das aves, incluindo um papagaio, estão doentes sem que ele tenha isso em atenção, além de a água estar suja em quase todos e as dimensões das gaiolas serem a desgraça que eu já ilustrei…
Outra loja, na zona do campo pequeno, tem cachorros atrás de uma montra onde mal cabia uma lagartixa e que mal se podem mexer.
Outra tem animais de tal modo apinhados e sobrepovoada que é um mistério como ainda estão vivos.
Mas o pior são os animais vendidos em feiras: ao sol e com água já quente, ou ao frio gelado e chuva, espalhados pelo chão, em gaiolas demasiado exíguas, muitos doentes e para mim: acabam por ser um perigo para a saúde pública.
Vossa excelência tem animais em casa? Se sim, sabe tão bem quanto eu que têem sensibilidade, inteligência, sentimentos e que sofrem e adoecem tal e qual como nós! Não são meros objectos numa sociedade civilizada, que não seja do terceiro mundo! Afinal estamos na união europeia ou não?
Nenhum ser humano digno desse nome, bem formado, pode ficar indiferente, além de lugares destes darem um péssimo exemplo de falta de respeito pela vida às crianças e se queremos adultos responsáveis no amanhã…
RELEMBRO A VOSSA EXCELÊNCIA OS DIREITOS DOS ANIMAIS SEGUNDO VÁRIAS LEIS:
«… Artigo 1º
1. Todos os animais nascem iguais perante a vida e têm os mesmos direitos à existência.
Artigo 2º
1. Todo o animal tem o direito de ser respeitado.
2. O homem, enquanto espécie animal, não pode atribuir-se o direito de exterminar os outros animais ou de os explorar, violando esse direito. Tem a obrigação de empregar os seus conhecimentos ao serviço dos animais.
3. Todos os animais têm direito à atenção, aos cuidados e à protecção do homem.
Artigo 3º
1. Nenhum animal será submetido a maus tratos nem a actos cruéis.
2. Se a morte de um animal é necessária, esta deve ser instantânea, indolor e não geradora de angústia.
Artigo 4º
1. Todo o animal pertencente a uma espécie selvagem tem o direito de viver livre no seu próprio ambiente natural, terrestre, aéreo ou aquático, e a reproduzir-se.
2. Toda a privação de liberdade, incluindo aquela que tenha fins educativos, é contrária a este direito.
Artigo 5º
1. Todo o animal pertencente a uma espécie que viva tradicionalmente em contacto com o homem, tem o direito a viver e a crescer ao ritmo das condições de vida e liberdade que sejam próprias da sua espécie.
2. Toda a modificação do dito ritmo ou das ditas condições, que seja imposta pelo homem com fins comerciais, é contrária ao referido direito.
Artigo 6º
1. Todo o animal que o homem tenha escolhido por companheiro, tem direito a que a duração da sua vida seja conforme à sua longevidade natural.
2. O abandono de um animal é um acto cruel e degradante.
Artigo 7º
1. Todo o animal de trabalho tem direito a um limite razoável de tempo e intensidade de trabalho, a uma alimentação reparadora e ao repouso.
Artigo 8º
1. A experimentação animal que implique um sofrimento físico e psicológico é incompatível com os direitos do animal, quer se trate de experimentações médicas, cientificas, comerciais ou qualquer outra forma de experimentação.
2. As técnicas experimentais alternativas devem ser utilizadas e desenvolvidas.
Artigo 9º
1. Quando um animal é criado para a alimentação humana, deve ser nutrido, instalado e transportado, assim como sacrificado sem que desses actos resulte para ele motivo de ansiedade ou de dor.
Artigo 10º
1. Nenhum animal deve ser explorado para entretenimento do homem.
2. As exibições de animais e os espectáculos que se sirvam de animais, são incompatíveis com a dignidade do animal.
Artigo 11º
1. Todo o acto que implique a morte de um animal, sem necessidade, é um biocídio, ou seja, um crime contra a vida.
Artigo 12º
1. Todo o acto que implique a morte de um grande número de animais selvagens é um genocídio, ou seja, um crime contra a espécie.
2. A contaminação e destruição do ambiente natural conduzem ao genocídio.
Artigo 13º
1. Um animal morto deve ser tratado com respeito.
2. As cenas de violência nas quais os animais são vítimas, devem ser proibidas no cinema e na televisão, salvo se essas cenas têm como fim mostrar os atentados contra os direitos do animal.
Artigo 14º
1. Os organismos de protecção e salvaguarda dos animais devem ser representados a nível governamental.
2. Os direitos dos animais devem ser defendidos pela Lei, assim como o são os direitos do homem.
Esta declaração foi proclamada em 15 de Outubro de 1978 e aprovada pela UNESCO, e posteriorment
e, pela ONU.»
Aqui poderá vossa excelência encontrar todas as leis que são violadas sem pudor, debaixo «do nariz» das autoridades:
http://aaac.wordpress.com/direito-dos-animais/
LEI PORTUGUESA:
POR FAVOR: FAÇAM CUMPRIR AS LEIS!!! Portaria n.º 1427/2001 de 15 de Dezembro de 2001
Bom, cá vão os nomes e moradas das lojas e feiras:
O Cantinho dos Animais. Rua 7 de Junho de 1759, 55. Venteira 2700-794 Amadora. Tel. 91 426 59 91 – Fax: 21 494 36 38. cantinhoanimal19@hotmail.com
Centro Comercial Arco-íris (Av. Júlio Dinis nº6 A e D, ao lado do Apolo 70)
Correia & Serpa
Rua Actor Taborda, 3
1000 Lisboa••Tel. 213.544.219
Fax: 213.152.419
FEIRA DE S.PEDRO DE SINTRA: Realiza-se na 2ª e 4ª domingo de cada mês.
FEIRA DA BRANDOA: Todos os domingos do mês.
Obrigada pela sua atenção: (nome/país/idade/profissão/ ou o que quiserem)
FOR THE FOREIGNER FRIENDS: DON`T FORGET TO ADD YOUR NAME IN THE END AND COUNTRY!
THANK YOU ALL! OBRIGADA A TODOS!
SEND TO (E-MAIL DA…) A.S.A.E.
correio.asae@asae.pt
+++++++++++++++++++++++++++++++++++++++++++++++++++++++++++++++++++++++++++++++++++++++++++++++++++++++++++++++++++++++++++++++++++++++++++++++++++++++++++++++++++++++++++++++++++++++++++++++++++++++++++++++++++++++++++++++++++++++++++++++++++
(ENGLISH VERSION FOWARD):
CAROS AMIGOS:
MONTAR A CAVALO PODE PARECER INOFENSIVO MAS NÃO É!
O USO DO FREIO, DAS ESPORAS E O STRESS QUE TUDO ISSO PROVOCA NOS ANIMAIS TORNA O PASSEIO AGRADÁVEL APENAS PARA O CAVALEIRO.
E PORQUE SE HÁ-DE MONTAR ASSIM SE HÁ ALTERNATIVAS? OS INDIOS NORTE AMERICANOS, MONTAM SEM SELA NEM FREIO E NA TERRA DOS MEUS PAIS JÁ VI FAZER O MESMO A LATA VELOCIDADE SEM CONSEQUÊNCIAS PARA OS CAVALEIROS, PELO CONTRÁRIO, CAEM MAIS OS QUE MONTAM COM TODOS OS INSTRUMENTOS DE TORTURA PORQUE O ANIMAL FICA NERVOSO (O DE QUATRO PATAS LOL)…
HÁ ESCOLAS QUE ENSINAM ESTA TÉCNBICA DE MONTAR, OS SITES ESTÃO ABAIXO, PORTANTO HÁ ESCOLHA! BASTA QUE COPIEM E ENVIAM O TEXTO EM INGLÊS QUE INCLUI AS ESCOLAS E SITES DE INTERESSE E ENVIAR PARA A FEDERAÇÃO INTERNACIONAL EQUESTRE, CUJOS E-MAILS ESTÃO EM BAIXO.
++++++++++++++++++++++++++++++++++++++++++++++++++++++++++++++
A VERY SCARED AND STRESSED HORSE. EVER WONDERED WHY SO MANY PEOPLE FALL FROM HORSES? I HAVE A THEORY…
LET US STOP THIS! COPY AND PASTE THE FOLLOWING TEXT AND SEND TO F.E.I.
YOU EXCELLENCY:
HORSE RIDING SEAMS TO BE HARMLESS TO THE HORSE, I ASSURE YOU THAT IT'S NOT! BRAKE AND STRESS AS SPURS ARE FACTORS THAT ONLY MAKES THE HORSEBACK INTERESTING FOR HUMAN BEEINGS!
BUT THERE ARE ALTERNATIVES…
THERE ARE SCHOOLS THAT SHOW HOW ALL THIS THINGS ARE USELESS. INDIANS ALLWAYS USED THOSE TECHNIQUES, AND I`VE SEEN MEN IN MY PARENTS SMALL TOWN DOING IT AT VERY HIGH SPEED WITHOUT HARMFULL CONSEQUENCES FOR THEM! AND THEY SAY IT TASTES BETTER THAT WAY.
HERE GO SOME SCHOOLS AND SITES ON THE SUBJECT:
:
http://horsemanship-naturally.blogspot.com/2009/09/indian-style-riding-bareback-bridleless.html
http://www.horsemanmagazine.com/2008/08/riding-bareback-to-become-a-better-horseman/
http://www.kumeyaay.info/san_jose_de_la_zorra.html?http%3A//www.kumeyaay.info/sanjosedelazorra/indian_vaquero.html
http://www.eduslide.net/courses/1393/Beginning-Bareback-Riding-Horseback-Riding-Lessons.htm
http://www.helium.com/items/1129734-riding-bareback
SO, WHY DO PEOPLE USE THOSE TORTURE INSTRUMENTS ANYWAY? IF THERE IS ANOTHER WAY OF DOING IT? SO PLEASE MAKE BIGGER INVESTMENTS, BIGGER INCENTIVES, EVEN FINANCIAL, TO A MUCH MORE INTERESTING, NATURAL AND BEAUTIFUL WAY OF HORSE BACK RIDING!
THANK YOU! (Name/country)
JUST COPY AND SEND WHAT YOU HAVE JUST READ (STARTING WITH THE USUAL «YOUR EXCELLENCY») AND IT IT IS MEANT TO BE SENT TO THE INTERNANTIONAL EQUESTRIAN FEDERATION TO THE FOLLOWING E-MAILS:
dominique.rochat@fei.org
sandra.lecoultre@fei.org
YOU CAN FIND THEM ALL AT:
http://www.fei.org/Pages/FEISplashpage.aspx
++++++++++++++++++++++++++++++++++++++++++++++++++++++++++++++++++++++++++++++++++++++++++++++++++++++++++++++++++++++++++++++++++++++++++++++++++++++++++++++++++++++++++++++++++++++++++
(ENGLISH VERSION FOWARD):
CAROS AMIGOS:
SE O PROBLEMA ESTIVESSE SÓ NA COSMÉTICA…MAS NÃO, PIOR AINDA SÃO OS TESTES MÉDICOS DE MEDICAMENTOS E CIENTIFICOS. AS IMAGENS (E NÃO SÃO AS PIORES) ESTÃO MAIS ABAIXO E SÃO ARREPIANTES!
QUEM PODE PEDIR QUE ISTO PARE, SENÃO O SER HUMANO?
A CARTA ABAIXO, JÁ ESCRITA E BEM FUNDAMENTADA POR MIM, COM BASE EM INFORMAÇÃO FIÁVEL, ESTÁ ONDE DIZ «your excellency» INCLUSIVE. DESTINA-SE Á UNIÃO EUROPEIA E AGÊNCIAS RESPONSÁVEIS PARA QUE ISTO PARE!
É SÓ COPIAR E ENVIAR PARA OS E-MAISL DE QUEM PODE DECIDIR! FAZER PRESSÃO, É O QUE PODEMOS FAZER.
++++++++++++++++++++++++++++++++++++++++++++++++++++++++++++++
DEAR FRIENDS:
ANIMAL TESTING FOR COSMETICS IS TERRIBLE BUT EVEN SO, NOT AS MUCH AS TESTING FOR MEDICINE!
THE LETTER THAT STARTS AS USUAL WITH «YOUR EXCELLENCY» IS TO MAKE PRESSURE OVER THOSE WHO CAN DECIDE TO STOP THIS NONSENSE, WITH WELL BASED ALTERNATIVES.
THE E-MAILS ARE BELLOW, JUST HAVE TO COPY THE LETTER AND SEND WITH YOUR NAME AND COUNTRY.
GOD BLESS YOU ALL!
Your Excellency:
I do not which for animals to suffer extreme pain and suffering to produce any medicine, any scientist can tell you why, but here are some reasons not to:
1.Animals are often poor substitutes for humans, and some compounds that may well cause no harm to an animal, could seriously harm a human being. Likewise, a drug that is toxic to the animal it is tested on, may have no toxicity, and even therapeutic benefits in humans.
2. Studies have suggested that 'micro-dosing' (where only a tiny amount of a product is given to a human through the skin) could be a new and very effective alternative to animal experiments 7. The recent news that scientists have grown a small piece of human liver tissue from stem cells could also mean that it may one day be possible to perform initial 'human' safety trials in a lab.
3. Pain and suffering still occur, and simply being in captivity can cause great distress to an animal, just as it would to a human. Plus, animal testing facilities cannot be monitored at all times, so the sort of treatment animals receive on a daily basis can never truly be known.
OTHER, WELL BASED REASONS:
Most scientists and governments say they agree that animal testing should cause as little suffering as possible, and that alternatives to animal testing need to be developed. The "three Rs",first described by Russell and Burch in 1959, are guiding principles for the use of animals in research in many countries:
• Reduction refers to methods that enable researchers to obtain comparable levels of information from fewer animals, or to obtain more information from the same number of animals.
• Refinement refers to methods that alleviate or minimize potential pain, suffering or distress, and enhance animal welfare for the animals still used.
• Replacement refers to the preferred use of non-animal methods over animal methods whenever it is possible to achieve the same scientific aim.
Two major alternatives to in vivo animal testing are in vitro cell culture techniques and in silico computer simulation. However, some claim they are not true alternatives since simulations use data from prior animal experiments and cultured cells often require animal derived products, such as serum. Others say that they cannot replace animals completely as they are unlikely to ever provide enough information about the complex interactions of living systems. Other alternatives, not subject to this criticism, involve the use of humans for skin irritancy tests and donated human blood for pyrogenicity studies. Another alternative is so-called microdosing, in which the basic behaviour of drugs is assessed using human volunteers receiving doses well below those expected to produce whole-body effects.
Types
Cell culture
Cell culture is currently the most successful, and promising, alternative to animal use. For example, cultured cells have been developed to create monoclonal antibodies, prior to this production required animals to undergo a procedure likely to cause pain and distress.
• Skin corrosion
Human skin equivalent tests can be used to replace animal-based corrosive studies. Two products, EpiDerm and EpiSkin are derived from human skin cells which have been cultured to produce a model of human skin. These methods are currently accepted replacements in Canada and the European Union. Another synthetic replacement uses a protein membrane to simulate a skin barrier and is approved as a partial replacement by the US Department of Transportation and European Union.
• Skin absorption
Several tissue culture methods which measure the rate of chemical absorption by the skin have been approved by the Organization for Economic Cooperation and Development (OECD), although they have not yet been approved as a replacement in the US.
• Phototoxicity
Phototoxicity is a rash, swelling or inflammation, like a severe sunburn, caused by exposure to light following exposure to a chemical. The 3T3 Neutral Red Uptake (NRU) Phototoxicity Test, approved by the Organization for Economic Cooperation and Development (OECD), detects the viability of 3T3 cells after exposure to a chemical in the presence or absence of light. Although originally derived from a mouse embryo, the 3T3 cell line was developed in 1962.
Human-based
• Skin irritation
A skinpatch test has been designed and is used in Canada to measure development of rashes, inflammation, swelling or abnormal tissue growth on human volunteers. Unlike corrosives, irritants cause only reversible skin damage.
• Pyrogenicity
Pyrogens are most often pharmaceutical products or intravenous drugs that may cause inflammation or fever when they interact with immune system cells. This interaction can be quickly and accurately tested in vitro using donated human blood.
It is done in America for example, people test some medicines and get payed for it. THIS IS MUCH MORE RELIABLE TESTING THAN ANIMAL TESTING!
Computer simulation
Examples of computer simulations available include models of diabetes, asthma, and drug absorption, though potential new medicines identified using these techniques are currently still required to be verified in animal and human tests before licensing. Computer operated mannequins, also known as crash test dummies, complete with internal sensors and video, have replaced live animal trauma testing for automobile crash testing. The first of these was "Sierra Sam" built in 1949 by Alderson Research Labs (ARL) Sierra Engineering. These dummies continue to be refined. Prior to this, live pigs were used as test subjects for crash testing.
Other non-animal simulators have been developed for military use to mimic battlefield induced traumas. TraumaMan and the Combat Trauma Patient Simulator can be used to simulate hemorrhaging, fractures, amputations and burns. Previously, animals were intentionally subjected to various traumas to provide military training. TraumaMan is also now used for training medical students.
Several virtual humans have been constructed by creating a mathematical models of a human based on known human reactions. Computer models have been constructed to model human metabolism, to study plaque build-up and cardiovascular risk, and to evaluate toxicity of drugs, tasks for which animals are also used.
Institutes
Institutes researching (and organizations funding) alternatives to animal testing include:
• Center for Alternatives to Animal Testing
• UCDavis Center for Animal Alternatives
• Physicians Committee for Responsible Medicine
• Dr Hadwen Trust
• National Centre for the Replacement, Refinement and Reduction of Animals in Research
SO PLEASE SIR, THEY ANIMALS CAN SCREAM AT TESTINGS, THEY CAN CRY, EVEN WITHOUT TEARS, THEY CAN FEEL HIGH LEVELS OF STRESS: BUT THEY CAN NOT WRITE A PETTITION , WE CAN! ONLY SOMEONE WHO DOESN`T KNOW ANIMALS AT ALL, CAN THINK THEY SUFFER LESS THAN US!!!
LET US BE HUMAN AT LAST, AND STOP THIS HORROR ONCE AND FOR ALL!
+++
(DO NOT FORGET TO ADD IMAGES BECAUSE SOMETIMES THEY SPEAK BETTER THAN WORDS DO)
GOD BLESS YOU ALL!
HERE ARE THE E-MAILS. THE LETTER, YOU CAN WRITE YOUR OWN, OR SEND MINE, IT IS YOUR CHOICE, BUT WHATEVER IT IS: BLESS YOU!
http://ec.europa.eu/enterprise/pharmaceuticals/index_en.htm
Ton.VAN-LIEROP@ec.europa.eu
entr-pharmaceuticals@ec.europa.eu
http://ec.europa.eu/europedirect/write_to_us/mailbox/index_en.htm
+++++++++++++++++++++++++++++++++++++++++++++++++++++++++++++++++++++++++++++++++++++++++++++++++++++++++++++++++++++++++++++++++++++++++++++++++++++++++++++++++++++++++++++++++++++++++++++++++++++++++++++++++++++++++++++++++++++++++++++++++++
(VERSÃO PORTUGUESA MAIS ABAIXO)
GIRLS: do we really need to sacrifice animals in the name of artificial beauty?
And if we do, can`t we pick among those companies that do not test their products in animals? they should be rewarded somehow! How about having us as consumers? does not mean that the products are worse! on the contrary! they are usually more natural.
HERE GOES A LINK TO A SITE WHERE YOU CAN SEE IF THE PRODUCT YOU ARE INTERESTED IN WAS TESTED IN ANIMALS OR NOT:
http://search.caringconsumer.com/search_list_icons.aspx?Donottest=-1&Product=0&Dotest=0
THIS IS WHAT HAPPENS, AND I SPARED YOU FROM THE WORSE, WHEN WE DO NOT MAKE THAT CHOICE:
IF YOU ARE NOT A GIRL, BUT HAVE GIRLS AT HOME, OR ARE GOING TO OFFER SOMETHING TO YOUR MOM OR GIRLFRIEND, PLEASE, CONSULT THE SITE.
THANK YOU SO MUCH!
+++++++++++++++++++++++++++++++++++++++++++++++++++++++++++++++++++++++++++++++++++++++++++++++++++++++++++++++++++++++++++++++++++++++++++++++++++++++++++++++++++++++++++++++++++++++++++++++++++++++++++++++++++++++++++++++++++++++++++++++++++
MENINAS: Será que precisamos memo de usar cosméticos para uma beleza artificial?! e se usarmos, têem mesmo que ser de empresas que testam em animais? os productos não testados em animais não são piores ou menos seguros, muitas vezes são até mais naturais, têem menos «drogas» pelo meio.
PARA OS HOMENS: PRODUCTOS PARA A BARBA, OU PRESENTES PARA AS SENHORAS, ANTES DE COMPRAR VEJAM ESTE SITE PARA SABER SE A MARCA QUE VÃO COMPRAR TEM OU NÃO MISERICÓRDIA DOS ANIMAIS! ELES AGRADECEM!
http://search.caringconsumer.com/search_list_icons.aspx?Donottest=-1&Product=0&Dotest=0
+++++++++++++++++++++++++++++++++++++++++++++++++++++++++++++++++++++++++++++++++++++++++++++++++++++++++++++++++++++++++++++++++++++++++++++++++++++++++++++++++++++++++++++++++++++++++++++++++++++++++++++++++++++++++++++++++++++++++++++++++++
VERSÃO PORTUGUESA EM:
http://portugalamigo.ning.com/group/bichosdomato
DO YOU KNOW WHAT LOVING ANIMALS MEANS, FOR REAL?
Just as in human beeings relationships, sometimes, to love is to let go...
With animals it`s the same thing. You love animals and especially Parrots, so you go and buy a Parrot, which sometimes it`s the same as buying a problem, since they are as clever as a 5 year old child...and prone to stress, depression, behavioral problems.
I had one, for a day, until I realized how they were raized and how my gesture stimulated a all wrong market. I gave it to an exotic birds recovery center to, along with other seized ilegal birds.
No more exotic birds created by machines, nachines where they are born without even a slight contact with thier mom, that herself, has no contact with the eggs, without regard for their instincts:
After these exotic birds are born, they get a not so regular or quality feeding as in the wild.
In most cases there is a cold handling with the small money makers. I was at a pet shop that had three exotic birds beeing hand raized, that shouted desperately and monotone, for some attention, for some food, while the shop owners just went back and foward serving customers, completely indifferent to the cries. Instead of their mom`s beak, all they saw was a cold syringe:
Don`t forget that all our acts have consequences: in this case, where they are worse: stimulating a wrong business. Yesterday in a pet shop I saw two cockatiels that arrived there together, to the pet shop, probably sisters, beeing separated because one of them was sold, alone...condemned to a life of loneliness, at least at start. The scene was moving: soon as one was taken away they started crying out for each other even when one of them was allready outside the shop. The one that stayed there was obviously in a certain state of shock wondering where would theother went, and what would happen to herself.
After taking the bird home, and especially large Parrots, this sometimes, too many times, happens:
The poor lonely bird, in need for intelectual stimulation, attention and company, especially their own kind, being social animals, get`s stressed, depressed, in pain, emocional pain and loneliness, because it is a very clever animal, and pluck its own feathers. These behavioral problems occur with other large, or medium sized parrots. Other examples:
http://3.bp.blogspot.com/_Sz7ZeSwoM9E/Sq-9L9xmyQI/AAAAAAAABHs/mCfschks-iM/s1600-h/vencedor+pionus+parrot.jpg">
And these are only a few...
OTHER MISTAKES IN TO WHAT LOVING ANIMALS REALLY MEANS IS:
1.
Buying the animal in just about any pet shop, even the obviously unhuman ones. Shops with artificial light, with small cages, too many birds shouting at the same time, driving each other mad, very dirty cages, dirty water, dark or with little light, where animals are fed with all sorts of food, nutritionally poor food, that they would never eat in the wild! One day I saw a sugar glider , eating canary food, while in the wild he would eat merely nectares. Can you get an healthy animal like this? I don`t think so.
Besides, sugar gliders are very important for nature pollination. If he goes extinct, so will many trees and bushes! He is very needed where he came from!
If you really have to buy a pet, If you really want to and can`t resist, than choose the right pet shop, with good facilities and consideration for the welfare of animals. And please, do not buy animals at fairs!
FAIRS HORROR:
2.
Buying an animal to keep him alone in a cage, condemning him to a lihe of loneliness, depriving it of socializing with others of the same species. You should never, ever buy a single animal. It is not true that if you buy two of the same species, or even different species, they will never be tamed. It all depends on your talent and the way you deal with animals. It can even be more fun, double fun! Don`t do this to them:
3.
Buying very exotic animals, not considering what it does to the world traffic and poaching of the species, especially when there are very nice animals that are a better choice considering all this.
DON`T BUY THESE, FOR EXEMPLE:
href="http://3.bp.blogspot.com/_Sz7ZeSwoM9E/Sq_KOJPdvUI/AAAAAAAABJU/vw1xWofyXjE/s1600-h/ex%C3%B3ticos7.jpg">
WHY NOT THESE INSTEAD (among other like a cat or a fish)?
4.
Buying a pedigree dog, from a shop, like a fancy status object, when many cute and even smarter dogs, get slaughtered kennels, or spend a life time behind bars...is that fair? logical?
5.
Buying an animal to serve as an ornament. The golden fish is often used. Confined to an aquarium that hardly should receive the name, more like a round glass. Most times without any regards for welfare, no environmental enrichment, actually often very poor. The round aquarium gives the fish no benchmarks, making him strugle for balance. If you see this scene in an office or store, PLEASE SAY SOMETHING!
ANOTHER ISSUE, IS WHAT WE EAT. WHAT WE EAT, AS MEAT OR FISH ARE ANIMALS, ALSO, RATHER WE CHOOSE TO THINK ABOUT IT OR NOT, HAVE FEELINGS TOO.
SO THERE ARE TWO CHOICES:
1.
Become a vegetarian. It is a good choice, but we know many people will still eat meat, rather you eat it or not. so may be noble, but by itself wìll not solve the problem unfortunately.

2.
Buy organic meat, or created outdoors, by locals on a village (I have a small village where it can come from), or eat less meat (my favorite solution). Did you know that eating beans with rice is a great source of the same vitamins and minerals? and maybe eat a supplement of vitamins and eat fish, but only buy one for the day, because to fill the fridge cabinet with fish is bad for the Ocean biodiversity and sustainability. Read a lot on it, and you don`t get sick.
SEE THE DIFFERENCE FOR YOUR SELF:
NOW, PIGS, FOR EXAMPLE, ARE VERY, VERY, VERY INTELIGENT ANIMALS. WHEN KEPT IN THOSE CELLS, WITH LITTLE SPACE AND NO INTELECTUAL STIMULATION FOR DAYS, FOR WEEKS THEY GET BEHAVIORAL PROBLEMS CALLED:
Stereotyped Behavior
...i WON`T SPECIFY, NOT TO DEPRESS YOU.
CHICKEN FLU, PIG FLU, THE E.S.B. DISEASE FROM COWS, ALL COME FROM THE SAME: MISTREATING ANIMALS, HIGH LEVELS OF STRESS ALONG WITH WRONG FOOD, THAT CREATE TOXINES IN THEIR BODIES. SEE THE DIFFERENCE:
The big truck you see here, might look scary, but it has air conditioning, so that the animals don`t suffer under heat, large space for all, and they get to see the road with more stability. These should be the only trucks used.
Don`t forget any of this the next time you go to the supermarket, or the next time you go to a pet shop. Remember that our acts allways have consequences...
Soon, God willing, I will make a petition on-line (soo as I find out how to do it) for three things:
1.
Pressure the european union to pay more attention to the way the cattle is transportated and raized.
2.
Require the creation of an authority on animals welfare and emergencies.
3.
Try to close once and for all, the bad pet shops.
Not eating meat on account of pity is noble, but animals in the wild kill each other, the difference is: they do it a more merciful way and don`t force the prey to an inprisioned life!

ANOTHER THING THAT ALLWAYS SEEMED TO ME AS CRUELTY IS LOBSTER TANKS AT RESTAURANTS.
Because they are animals too, and we may not want to consider the fact, but, they too have a certain grade of intelligence, they too feel panic, pain and stress.

They are stacked as objects without being able to move, deprived of their natural instincts to fight for some space, because of who endured them while trying to arrest their clamps with special adhesive while they watch the coming and going of the hammer to shatter other lobsters and crabs by the restaurant clients. In supermarkets they are also stacked on each other, and end up missing legs, eyes and with nothing to eat.

If it is sea food you are looking for: never from tanks, not only for what I said, but because they are healthier coming from the sea and frozen fresh, usually heavier, and more tasteful.
I hardly ever eat this kind of sea food, only in special occasions, and even then…




There is also a macabre recipe that is to slice the lobster in half while it is still alive and put it on the grill…

PLEASE PEOPLE, DO NOT EVER ASK FOR THIS RECIPE!!!







Wanting to eat seafood of any kind, please do not accept reservations from the tank, cheaper home and from the sea. I've eaten crab from the tank (without knowing what it was, I was wrong) and had little more than water inside, while the frozen from the sea, has always been heavier and tasty. I can say that is something that very rarely and only perhaps to celebrate something and not always. There are other things I enjoy as much or more.

OTHER THINGS WE SHOULD NEVER, EVER DO, IF WE REALLY LOVE ANIMALS:

ANIMALS BELONG IN NATURE SO:

1. NEVER GO TO CIRCUS WHERE THERE ARE SHOWS ON ANIMALS, AND NEVER EVER TAKE YOUR KIDS, GIVING THEM BAD EXAMPLES ON RESPECT FOR LIFE.
2. NEVER, EVER TAKE YOUR KIDS ON THE PONY RIDE! THEY LEAD A MISERABLE, UNHAPPY LIFE! MUST YOU SACRIFICE THEM? AND WHAT KIND OF EXAMPLE DOES IT SET FOR YOUR KIDS CONCERNING RESPECT FOR LIFE?
3. DON`T ATTEND THE ZOO SHOWS THAT USE ANIMALS AS «CLOWNS». THEY SHOULD PRESENT THEIR NORMAL BEHAVIOR IN NATURE, NOT PLAY HUMANS.




STILL, IT IS VERY IMPORTANT TO STATE YOUR OPPINION CLEARLY, OR WRITE A LETTER PROTESTING MAYBE.

TRY TO:

FEED ANY STREET DOGS, CATS AND OTHERS NEAR YOU WITH LEFTOVERS FROM DINNER.

SO STAY CLOSE! DON`T GO AWAY! AND MOST OF ALL:
PASSTHE WORD TO YOUR FRIENDS ABOUT THE GROUP AND WHAT YOU HAVE BEEN READING!
MAY SAINT FRANCIS OF ASSISI AND SAINT ANTHONY OF LISBON INSPIRE AND ILUMINATE YOU FOR ANIMAL WELFARE, BECAUSE THROUGHOUT THEIR LIFE THEY ABSOLUTLY LOVED NATURE AND ANIMALS:
GOD BLESS YOU ALL!
P.S: SPREAD THE WORD ABOUT THE GROUP AND WHAT YOU READ HERE, ON THE NETA AND OUTSIDE THE NET.